Food.com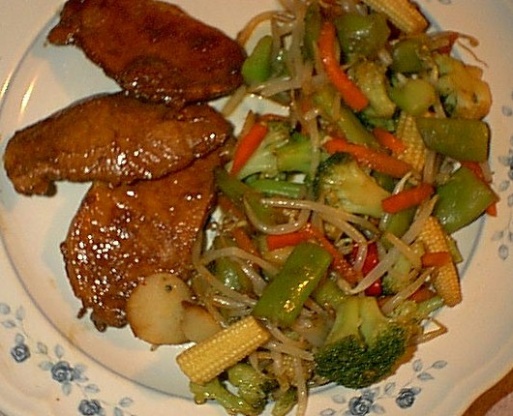 Oh so good! This is the best homemade teriyaki sauce I have tried so far. I always double the sauce recipe so I can serve it over Chinese mixed vegetables and it is also absolutely delicious over buttered egg noodles (No-Yolk Extra Broad)

I agree. This is a great sauce! Exactly what I was looking for. Served it for dinner to 7 guests and they all wanted a copy of the recipe!
Brown pork chops in oil.
In a bowl, combine garlic, sherry wine, soy sauce, brown sugar, and red pepper flakes -- mix well.
Add to pork chops and simmer for 15 minutes.
Remove pork chops.
Mix cornstarch and water.
Mix with the sauce and stir and simmer until thickened.
Serve sauce tossed with mixed stir-fry veggies or over buttered No-Yolk noodles.