Boomette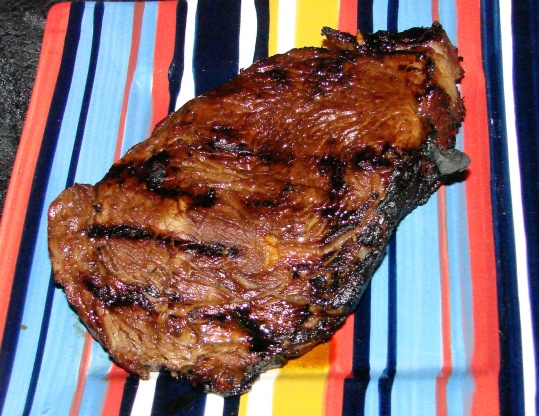 This is a summer favorite in our house. Picked up this recipe many years ago in Hawaii on a Trilogy Cruise. I make a batch of this as a marinade, marinade a couple pounds of chicken, cook some on the grill and freeze the rest. Delicious on the grill!
1 1⁄2 tablespoons fresh garlic, chopped
1 1⁄2 tablespoons fresh gingerroot, chopped
1⁄3 cup brown sugar

1

teaspoon sesame oil

1

cup soy sauce
1⁄4 cup pineapple juice
Mix all ingredients together, make sure the brown sugar is dissolved.
Marinate in sauce at least 6 hours -- I try for overnight.
Enough for 2 pounds of meat.