Prep 10 mins
Cook 15 mins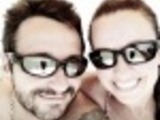 Here is a quick dinner that doesn't taste like one.
1 (14 3/4 ounce) can red sockeye or 1 (14 3/4 ounce) can pink salmon, skin and bones removed
1⁄2 cup dry breadcrumbs
3 green onions, thinly sliced
2 cloves garlic, finely chopped
1 tablespoon orange juice
1 tablespoon teriyaki sauce
2 large eggs, beaten
1 tablespoon vegetable oil
Directions
In a large bowl, combine salmon, bread crumbs, garlic, orange juice, and teriyaki sauce.
Stir in eggs and mix until combined.
Shape mixture into 6 patties.
Heat oven to 375F.
In nonstick skillet, heat oil over medium heat.
Add patties and cook 2 minutes.
Turn patties over and cook 1 minute more.
Transfer to baking sheet and place in oven.
Bake 10 minutes.
Serve with a bowl of teriyaki sauce for dipping.
Reviews
Most Helpful
These are amazing! I didn't have any green onions on hand, but everything else I keep in the house regularly, so it was easy to whip up on a whim. I'll make these again and again!

Delicous, I live in Alaska and I have eaten salmon 4 days in a row and this worked great with some left overs. I didnt use the orange juice but it was a great new addition to my book. Thank you!!!!