Teriyaki Salmon and Vegetables With Egg Noodles
Cook4_6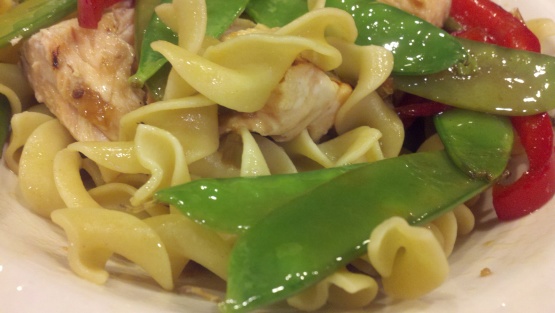 From a cookbook titled The Family Kitchen Healthy Fast-Food. Times are estimated.
Heat the vegetable oil in a wok or deep frying pan (skillet) over a high heat until smoking.
Add the garlic and ginger (gingerroot) and cook for 30 seconds then add the soy sauce and maple syrup.
Add the salmon pieces, gently sir-fry (scramble-fry) for 2 minutes and then add the spring onions (green onions), capsicum (bell pepper) and snow peas (mange tout).
Stir-fry 2 more minutes and then add the sesame oil and lime juice.
Stir in cooked noodles and mix well and serve immediately.