Teriyaki Ranch Baked Chicken
lazyme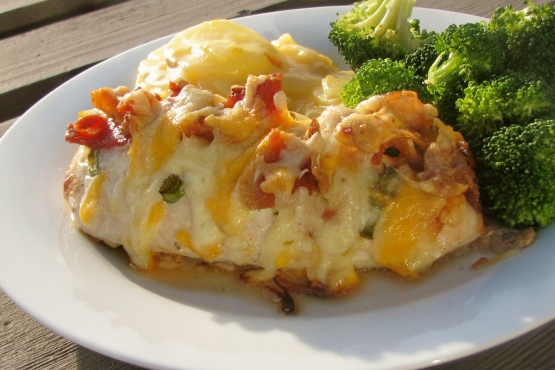 Haven't made this one yet, but the ingredients sound intriguing!

Great!!!! I used more teriyaki sauce and ranch dressing than called for. I covered the chicken breast well with each. My family loved it. I will make this recipe again and often.Very easy to make. Thanks yooper!!! Teejay simpson
Preheat oven to 350.
Brush Teriyaki sauce over chicken breasts.
Spoon ranch dressing over each breast.
Put chopped onions, cheese and bacon bits on top.
Bake for 45 minutes.