diner524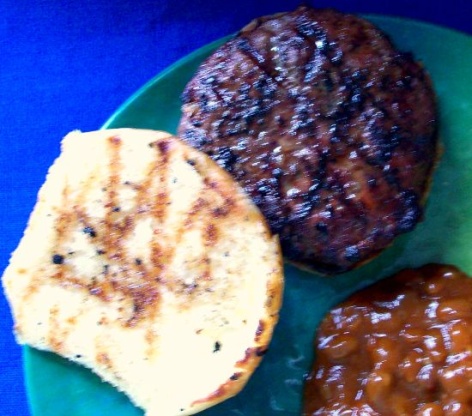 These are so simple but packed with flavour even with only a few ingredients. I served these on buns with some cheese, caramelised onions, lettuce & tomato chutney, yummo. Found in a flier from my local butcher. You may not need the water especially if using meat that has been frozen, use your own judgment.
500

g ground beef

2

tablespoons water

35

g French onion soup mix

1

tablespoon teriyaki sauce
Combine all ingredients and shape into patties or burgers.
Cook on a BBQ or grill until done to your liking.
Serve on buns with barbecued onions and salad leaves.