Teriyaki Mandarin Chicken Salad
JenniCat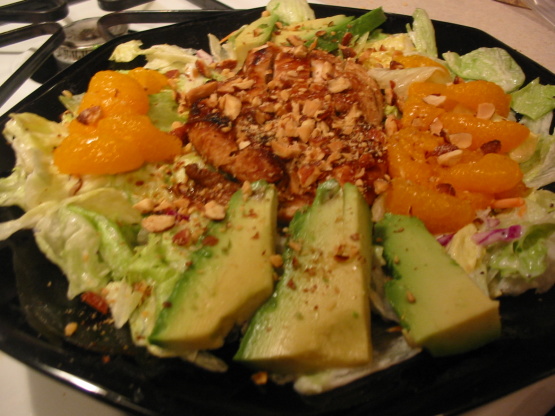 A great summer salad, and is quick and easy to make. It's inspired from a dish I had in a trendy restaurant in Kirkland, WA.
Marinade chicken in teriyaki 30 mins to 1 hour.
Cook chicken and cut into 1 inch pieces.
Toss salad mix with salad dressing. Arrange on plates.
Add chicken to the center.
Arrange mandarins and avocado decoratively around chicken.
Sprinkle almonds on top and serve!