Teriyaki Chicken Stir-fry
VickyJ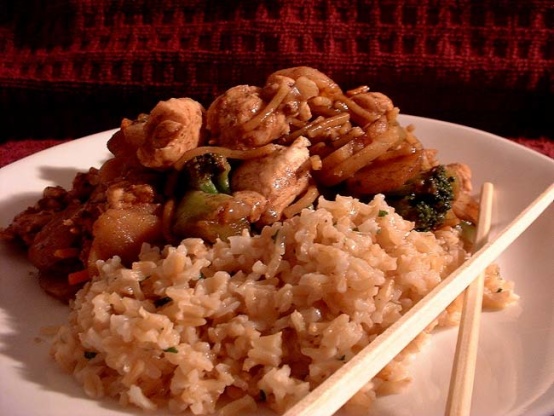 I created this sauce when I ran out of the bottled teriyaki sauce. It would also be good as a grilling marinade.
Marinate chicken in sauce made of next five ingredients, in refrigerator, 2 hours.
Stir-fry chicken in wok or skillet with oil until no longer pink.
Add mushrooms and vegetables, stir-fry 5 more minutes.
Serve over rice.