Teriyaki Beef Brisket for the Crock Pot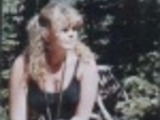 Serve this sliced thin on French bread rolls and serve with a bowl of sauce for dipping or on a plate with the sauce as a meat gravy. If necessary, cut the meat in half to fit your crock pot or slow cooker
Directions
Remove fat from beef.
Place in a 4 qt crock pot.
Top with onion.
Mix teriyaki and orange peel; pour over meat and onions.
Cover and cook on low for 8 to 10 hours or until beef is tender.
Remove beef from crock pot to a cutting board; cover to keep warm.
Mix water and cornstarch.
Slowly pour cornstarch mixture into juices left in the crockpot.
Cover and cook on high setting for about 15 minutes, stirring occasionally until sauce has thickened.
Cut beef across the grain into thin slices.
Serve sauce with beef.
Most Helpful
Fantastic recipe. I really love the flavors and how easy it is to make. Also, the ingredients are generally things I have on hand. The orange zest really adds to the sauce. I used my microplane zester. Also, I added a whole onion, because I love them. If your crockpot tends to cook quickly you may want to use a frozen brisket rather than a thawed one or cut an hour or so off the cooking time. My brisket cooked really fast. Also, if you cannot have or do not like salty foods you may want to use lower sodium teriyaki sauce or dillude the sauce with some water. I promise the recipe will still be delicious if you make it with a low sodium diet/taste in mind.

Well this was a breeze to fix and tasted very good.Enjoyed by all and I will make this again. It was slightly less moist than I was expecting, but still very good.Note:There are 2 different types of terijaki, one that the recipe calls for (baste & glaze, which is thick like BBQ sauce) and regular terijaki (sauce & marinade, which is very thin)...I made sure to get the thick kind as specified.

This is one I've been making for quite awhile and I'm always pleased with how tender it comes out. The orange combines really well with the teriyaki sauce flavor. Easy and impressive.