Tequila REVOLUCION's Original Sin Cocktail
SBI123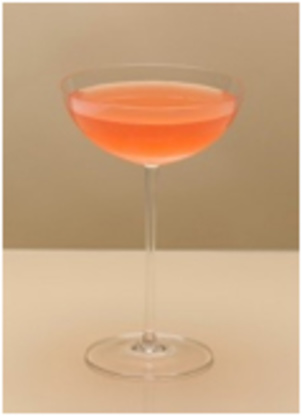 The classic Tequila Cocktail was created in 1949 to satisfy the jet setting crowd, who had their first tastes of the agave spirit during trips to Mexico, which at the time was an exotic and popular travel destination. This cocktail is a new twist on that old favorite, minimizing the lime, but adding the fragrant, lovely Cointreau.
85.04

g tequila, revolucion reposado (or two hash marks from your bottle)

14.17

g Cointreau liqueur
splash grenadine
Preparation:.
Shake vigorously in a cocktail shaker with crushed ice. Strain into a classic coupe glass.
Garnish: Lime twist around the glass for an essence of lime.