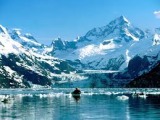 Bobby Flay created this yummy alcoholic punch. I love all the healthy juices and, of course, the tequila! This is super easy to make and contains 8 servings. It is easy to halve or double. Enjoy!
Directions
Combine all of the liquid ingredients in a pitcher.
Garnish with the orange slices.
Serve over ice.
Reviews
Most Helpful
Great punch! This is so easy to make for one - since everything is equal parts. I'm sitting here gazing at a sunset with a tall, cool drink in my hand. Delish! Made for Culinary Quest 2015 by a Toasted Tourist.

This tequila punch was really delish and it made a nice presentation. I did scale the recipe back as it is just the two of us. I also added additional orange juice to offset the slight bitterness of the grapefruit juice (could only find ruby red grapefruit juice). Also, I used a lime slice because I had used up all my oranges. Can't wait to make this recipe for my daughter and her DH -- I think they will really enjoy it.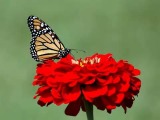 I made this for a birthday party and I had to make 2 pitchers. Everyone loved it. I used Ruby Red Grapefruit juice to add a little sweetness to it.
Summer Central