Jostlori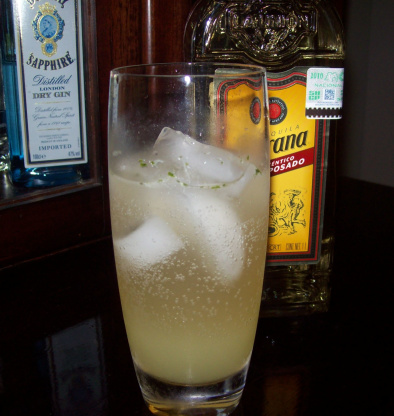 Mojitos are one of my favorite summer adult beverages. From Southern Living.

Yum! I love mojitos, so I must admit I was a little skeptical about using the tequila instead of rum. Now, I'm a believer! I didnt' want to take the time to do the simple syrup, so I just muddled the ingredients with the lime, then followed the rest of the recipe. The mojitos were absolutely delicious! Thanks for posting!
Bring 1 cup water and sugar to a boil in a medium saucepan. Boil, stirring often, until sugar dissolves. Remove from heat; add mint leaves, and let stand 2 hours or until mixture is completely cool.
Pour mixture through a wire-mesh strainer into a pitcher, discarding mint. Stir in lemon-lime soft drink, lime juice, and tequila. Serve over ice. Garnish, if desired.