Tequila Marinated London Broil
chia2160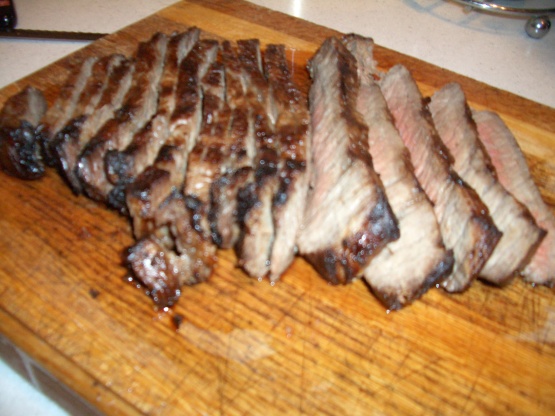 Tequila makes a very good marinade for steaks. This marinade would be good on any steak. The recipe comes from George Stella's Low Carb and Loving It. Marinating time not included in time.
In a blender, combine all ingredients EXCEPT meat (London Broil), process until smooth (I use my hand blender this works great also less clean-up).
Place meat in dish (non-metal) or plastic bag, pour marinade over meat and turning to coat; Refrigarate for at least 4 to 6 hours before cooking.
Preheat grill to high; Grill meat until done to your preference, (cooking time will vary with the thickness of meat) Enjoy.