twissis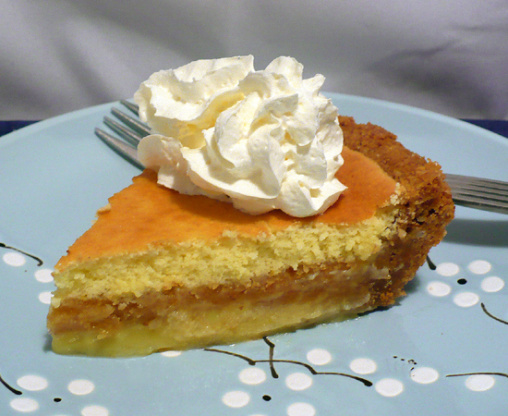 I have made this several time and it reminds me of a key lime pie. Very easy to do and perfect as a dessert for Mexican meals.

This is similar to Guy Fieri's Tequila Lime tart. I used vanilla wafers and only 1 T. sugar in the crust. I used Recipe #14062 for the condensed milk. Turned out great for our Mexican meal. I couldn't find the bottom of my tart pan so did it as a pie. Baked at 350 deg. but took longer than his stated time of 25 min.
For crust: Blend all ingredients in food processor until small clumps form. Press mixture into bottom and sides of 9 inch tart pan.
For filling:.
Preheat oven to 325 degrees. Stir condensed milk and next three ingredients in medium bowl to blend. Set condensed milk mixture aside.
Beat egg whites with sugar in large bowl until soft peaks form. Gently fold 1 1/2 cup condensed milk mixture into whites until combined. Fold remaining milk mixture into whites until just incorporated.
Pour mixture into crust.
Bake until filling puffs about 40 minutes.
Cool tart completely. Chill until cold. Garnish with whipped cream and lime slices.