Bayhill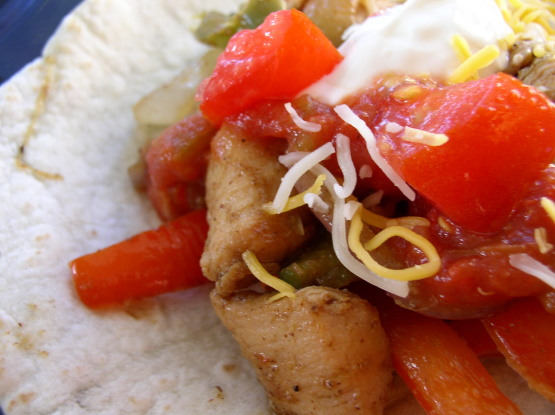 I got this recipe from a news report. A guy was on probation and came back from lunch. He had to submit to a breathalyzer. He failed. He claimed that he didn't drink but only ordered a burrito at a stand. The judge then had the burrito stand give up the recipe. They did another breathalyzer after eating the burrito. Sure enough, even though it is cooked, all of the alcohol doesn't leave. Just be forewarned!

Being Texan I had to give this a try and woohooo, it was great! Everyone loved it, could not figure out what I did to the chicken....one word...Shiner Bock ZWT5
Mix all of the ingredients together. Marinate for one hour, or overnight. Discard marinade.
You can grill or pan fry with a little oil and onion, red and green peppers.
Serve on tortillas with peppers and onions. Add other ingredients if desired.