Coctail sauce with a zip! I served this with boiled shrimp at a Christmas party last year. Everyone loved it!
Directions
Blend all ingredients together.
Chill until ready to serve.
Most Helpful
This is an excellent cocktail sauce!! I was surprised that I could not taste the tequilla in it. The flavors blend really well. It is so easy to make too. This is a cocktail sauce that I will be keeping on hand!!! Thanks for a great recipe Kim.

Good sauce with a little bite! Loved it. Thanks for the post.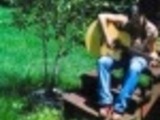 My new favorite cocktail sauce! The tequila was a very subtle, delicious addition... a "secret" ingredient that no one could guess! I am no longer "allowed" to attend a bbq without bringing a batch of my secret cocktail sauce for the grilled shrimp! AMAZING... Be sure to use a good tequila! Life is to short to use the cheap stuff!