Mme M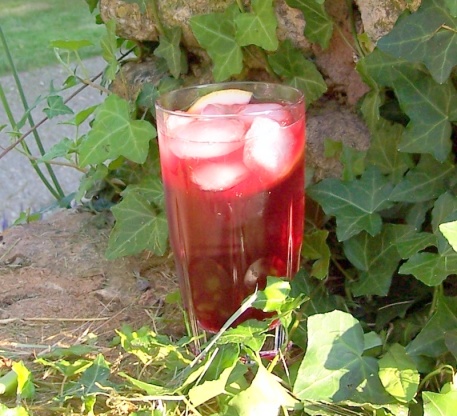 When I saw this cocktail made on t.v. I just knew I had to give it a try!

Top Review by Mme M
This recipe is exceptional. The concentrated, fruity sweetness of the cassis is a perfect balance to the bitter tequila. Then, the lemonade adds a freshness where both flavors are enhanced! The ginger ale adds dryness, fizz and it's cold...this is an outstanding recipe! I would like to explore cassis/tequila/lemons again!
Fill four tall glasses with ice cubes.
Cut the lemon in half lengthwise, then cut the ends off of the lemon halves. Cut the lemon halves crosswise into thin slices and divide the lemon slices among the glasses.
Pour 2 tablespoons/30 ml of each of the cassis, lemon juice and tequila into each glass. Pour 1/2 cup/120 ml of ginger ale into each glass and stir to blend!