ChefLee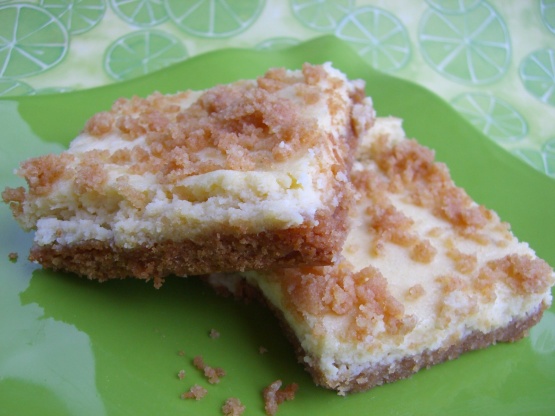 I saw this in the Food Network magazine. It's been sitting in my kitchen for weeks, waiting for the right time to make it. I'm submitting it here for ZWT5. It sounds delicious!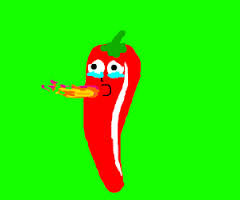 Here's another OMG for this one!!!! I saw this on Food Network.com and it is by Guy Fieri. This is soooo good, I will have to start watching his show too!! I love the souffle method used here, it creates a fluffy and creamy top filling! The crust, made with the vanilla wafers and pine nuts, fabulous!!!!!!!!!!!!!!!!!!!! I could only wait an hour and a half chill time before I had to cut these and try them and they were set up by then. I was going to use the agave nectar but I forgot until we had eaten them. These were not sicky-sweet, they were really intense lime and tequila flavor, like a great margarita!!!! I live in the land of great tequilas and I have found that my favorite is Leyenda del Milagro Silver. It has won some international spirits awards and it really is a great tequila!! I have had some really great dishes everytime tequila is called for in a recipe using that. This recipe is one that I will definitely make again and again, thanks for posting!!!!!
Preheat the oven to 350 degrees. Pulse the wafers and pine nuts in a food processor until well ground up. Add the butter and blend until evenly mixed. Set aside 1/4 cup of crumbs; press the rest evenly into a 9-by-13 baking pan. Bake until golden brown, 15 to 18 minutes. Cool.
In a medium bowl, thoroughly whisk together the tequila, lime juice, egg yolks and condensed milk.
In another medium bowl, beat the egg whites and sugar with an electric mixer until they hold soft peaks. Gently fold the egg whites into the tequila mixture. Spread the filling evenly over the crust and bake for 25 minutes; cool. Sprinkle the reserved crumbs on top. Chill in the fridge for 2 hours or overnight before cutting. Drizzle with agave nectar, if desired.