Tennessee Mountaintop Bacon
Miss Fannie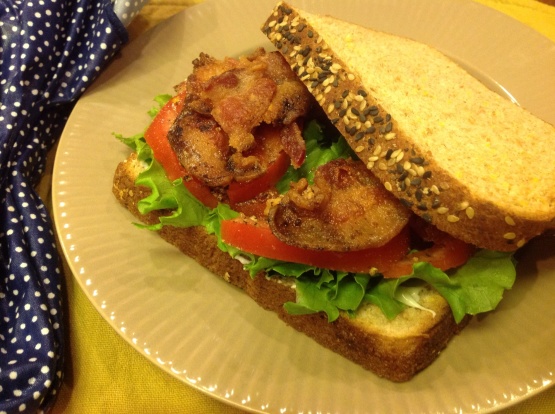 This tasty method for cooking bacon came from a cookbook put out by Dorothy Mengering, the mother of Late Night talk show host David Letterman.

Yum,yum!! Never tried bacon like this before and was looking forward to it.We loved the peppery edge to the bacon that was completely complimented by the sweetness...delicious! You may want to line your baking sheet as they stick a little,but not a major problem at all. Thanks Loof.....Made for PhotoTag.
Mix flour, sugar, and black pepper together. Coat bacon slices well with the mixture.
Place bacon on a baking sheet and bake at 400 degrees until brown and crisp.