flower7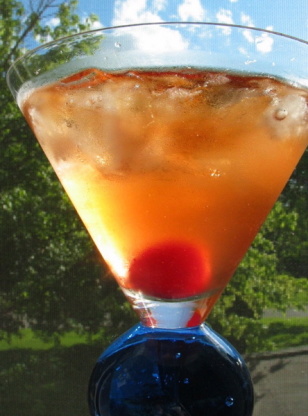 I am posting this for my niece. One of her fondest memories is my dad having his Tennessee Martini out of a glass that had Confederate money laminated in it. I am recreating this from memory. This is for you my sweet Nikki!
3

ounces Jack Daniels Whiskey (2 shots)

1

maraschino cherry, with a little syrup
club soda
crushed ice
Fill an appropriate glass with crushed ice.
Add the cherry and a tad of syrup.
Toss on the two shots -- be honest and actually measure like dad did.
Fill with club soda to the top.
Stir.