dojemi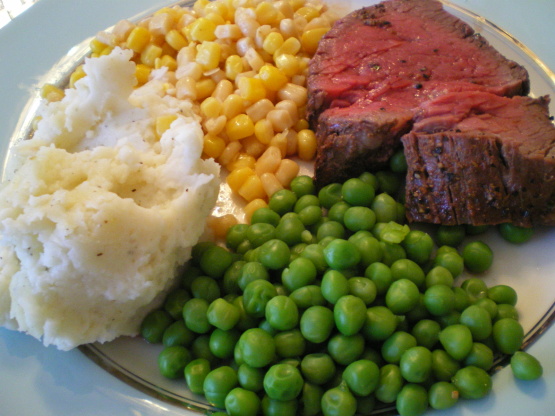 I've always been hesitant to make this recipe for fear that I would destroy a perfectly good (and expensive) cut of meat. Well, I gave in and it turned out beautifully.
4

lbs beef tenderloin
oil (for coating)
Lawry's Seasoned Salt
garlic pepper seasoning
Bring tenderloin to room temperature.
Preheat oven to 450 degrees.
Rub tenderloin with oil.
Sprinkle with the Lawry's Seasoned Salt and Garlic Pepper and pat in to adhere.
Set on the middle rack of your oven and cook for approximately 30 minutes or until the temperature registers 130°F (for medium rare).
Remove from over and allow it to rest for 15 minutes before slicing.