Tender Veal in Herb Sauce
Rita1652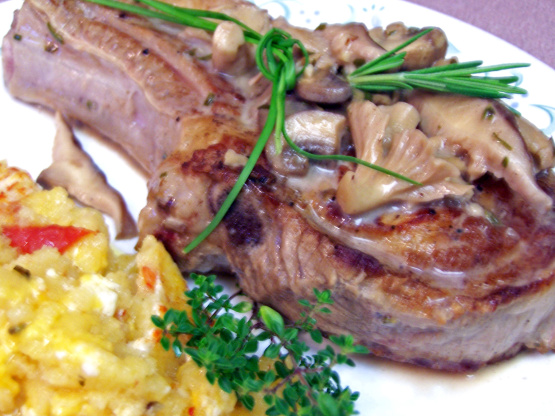 You will be surprised at how elegant and delicious this quick and easy dish really is. The veal makes a wonderful meal served with noodles and fresh peas.
note: fresh herbs are preferred, but you may substitute with dried.
Sprinkle veal with salt and pepper.
Saute chops in butter until browned on both sides.
Remove from frying pan and keep warm.
With wine deglaze pan.
Add garlic and fresh thyme, rosemary and chives to pan.
Return veal to pan, cover and simmer 5 minutes.
Remove and keep warm.
Add cream and cranberry sauce to pan and heat on low until sauce gets hot and thickens slightly.
Spoon sauce over chops and enjoy.