Tender & Delicious Pork Chops
lazyme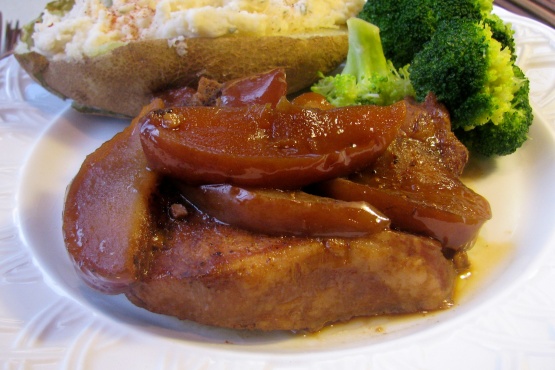 My favorite pork chop dish. Does take 2 1/2 - 3 hours cooking time but easy and oh so good! I often cut down amount of seasoning salt because of the amount of soy sauce.
These pork chops had an interesting flavor, not totally sold on it, but it was different for a change. Also, they take awhile to cook, so not to be made on a day you are in a hurry. But glad I tried them out, a nice switch for pork chops.
Lay chops in a large casserole. Sprinkle with brown sugar, nutmeg, garlic & apples. Mix rest of ingredients to make sauce & pour over chops. Cover with foil & bake at 300 for 2 1/2 to 3 hours.