Tender Crock Pot Meatballs & Sauce
truebrit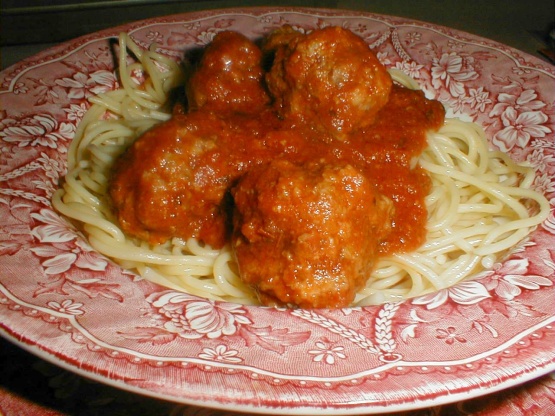 These are easy to make, and soooo delicious! There is no need to brown the meatballs first, so the recipe is fuss-free! I often prepare this when I'm expecting company, as a batch goes a long way. Serve with spaghetti and some fresh-baked bread, and you're all set! If desired, use half and freeze half for later use. (Just thaw overnight, and heat through before serving.)
Very good and made excellent meatball subs.
Combine sauce ingredients in crock pot, stirring well.
In a large bowl, mix together the meatball ingredients.
Form into balls, and drop into sauce.
(Pat first layer down into the sauce before adding another layer).
Place lid on crock pot, and cook on low for about 8 hours.
Skim grease from surface with a ladle, then stir before serving.