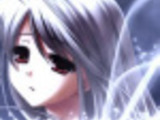 I use this batter for fondue nights. It works especially well for chicken, shrimp, and veggies.
Directions
Sift together the dry ingredients.
Beat egg slightly and mix with the water.
Add the dry ingredients. Stir only until mixed; mixture will be slightly lumpy.
Dip shrimp, chunky-cut chicken and vegetables, etc. into the batter and deep fry until golden brown. Drain on paper towels.
Most Helpful
Quick and easy, works well!