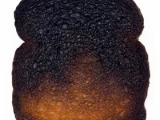 Trader Joe's sells this sweet/salty/tart mixture under the name Tempting Trail Mix. I decided to write down the ingredients here in case you don't have a Trader Joes' near you. Hubby discovered that adding a heaping tablespoon of this to his bowl of old fashioned oatmeal is quite tasty! Proportions are estimated.
Directions
Combine all ingredients in large bowl and mix well.
Keep stored in airtight container.
Great for traveling, parties, kids' snacks, etc.