JustJanS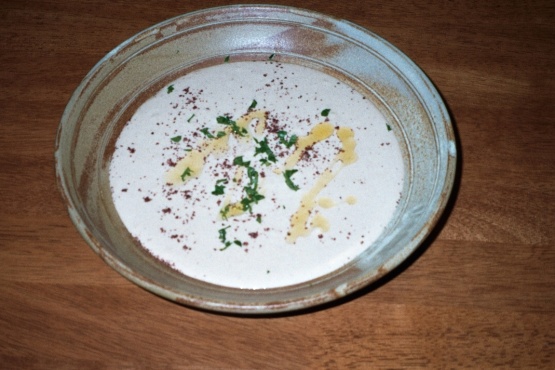 This is the best tehina I've ever tasted! My mother in-law taught me how to make it. I love the texture, it's very light and creamy. You can use it in hummous, baba ganouj, salad dressing or on it's own as a spread or dip.
Mince garlic in food processor Add tehina While food processor is running add water SLOWLY, approximatelty one teaspoon at a time You'll notice that the tehina will begin to clump up and look like it's separating.
Continue gradually adding the water, allowing it to become incorporated into the tehina before adding any additional water.
Add lemon juice and salt to taste Note: the tehina will look thin and runny.
It will thicken and become light and creamy when chilled in the refrigerator.