Pamela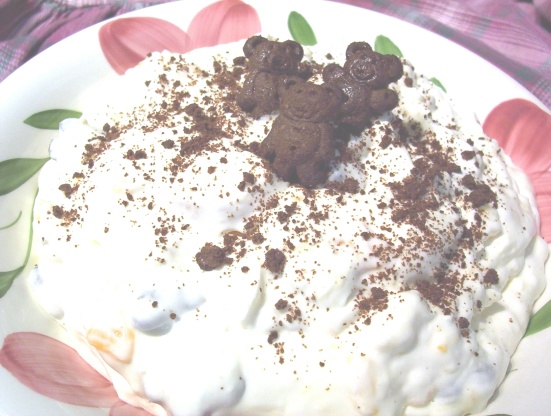 My Kid's favorite! My husband insists it is a dessert not a salad! Cook time is the Cooling time to let flavours blend.

Is this what I think it is? The recipe to the best fruit salad ever! I haven't tried to make this myself yet, but I'm Pam's cousin so I have had it numerous times and it is the most delicious dish I have ever tasted. I have yet to hear of someone who has not agreed, and plenty have tasted! They should sell this in stores, hey Pam ;)
Mix pudding, and buttermilk together and let stand 10 minutes.
Add the rest of ingredients and refridgerate for 2-3 hours.
Garnish with additional teddy grahams.
Enjoy!