Mj2trip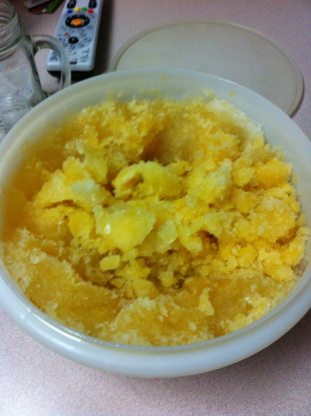 Convenient make ahead summer company cooler. Adults only.
Steep 4 tea bags in 2 cups boiling water for 10 minutes and cool.
Mix 2 cups sugar in 7 cups of water in a sauce pan and boil til clear.
Add 12 oz frozen lemonade and 12 oz frozen orange juice.
Mix together in a 4 quart plastic bowl with lid and add 2 cups of vodka.
Freeze (over night).
Keeps indefinitely.