Tea Poached Prunes & Kumquats
Ambervim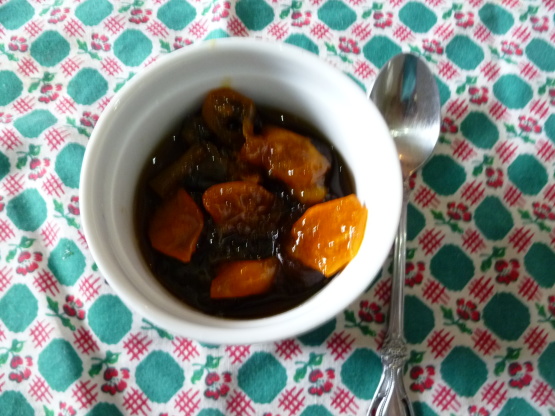 Poached prunes are a delight to have in the fridge. I love them in simple syrup/sherry and in Armagnac with big curls of orange rind & cinnamon sticks.I was pleased to see this recipe in the Tribune Food & Drink Weekly Guide to add to my prune repertoire. Serve in a bowl with plenty of syrup, adorned with a dollop of thick yogurt or sour cream - a lovely treat or breakfast.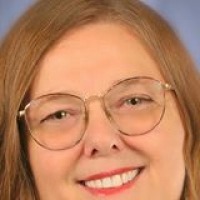 Growing up there was always a crock of stewed prunes and apricots in the fridge. They were for Mamaw when she visited. However, looking back, I think my mother was partial to them. The seemed to keep forever.
I was glad to find this recipe as I have a bunch of calamondin (1st cousin to kumquat) I need to use. I didn't have plain sugar, so I used brown. I will post a pic after I finish. I really like the tart against the sweet. I can tell the tea does add flavor. I am not sure Earl Grey is needed, I think black tea would do just as well as the calamondin (kumquat) gives that note the bergamot would from the Earl Grey.
I think I will serve this as a desert soon.
To poach the prunes, combine one-fourth cup of the sugar with 1 cup of water in a small saucepan, add the tea bags (sans tags) and bring to a gentle simmer, stirring so the sugar dissolves.
Add the prunes to hot tea syrup and steep with lid on for about 20 minutes until the prunes are tender. If your prunes are large or quite dry, they make take longer. Stir occasionally.
Once the prunes are tender allow the mixture to cool to room temperature. Remove the tea bags and gently squeeze them to extract additional flavor before discarding them. Set aside the prunes (with their liquid).
To glaze the kumquats, bring 1 cup of water, the remaining one-fourth cup sugar and the kumquats to a boil in a small saucepan.
Reduce the heat to a gentle boil and cook for about 10 minutes, keeping an eye on them during the last few minutes as the liquid reduces and becomes syrupy. Cool to room temperature.
Serve the prunes with a bit of their liquid in deep soup plates, with kumquats strewn over the top.