Tavern Beer Battered Fish
Peter J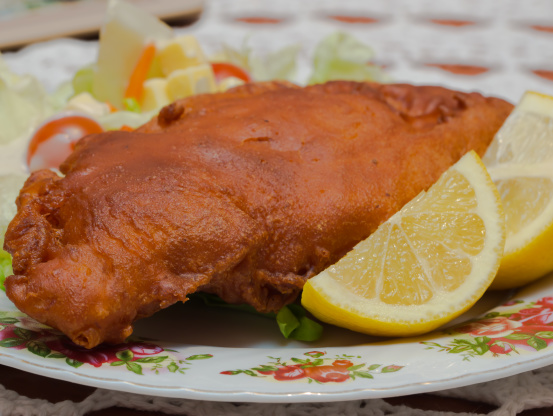 This recipe is from a local tavern that is well known for their beer battered fish. This recipe makes a thick, fluffy batter that even non-fish eaters like myself will like.
In a medium bowl, stir together flour, baking powder, baking soda, and cornstarch.
In a large bowl, beat together eggs and milk. Mix in beer. Stir in flour mixture. Season with salt, garlic powder and cayenne pepper.
In a deep fryer or a heavy saucepan, heat oil to 375°.
Coat fish in batter and submerge in hot oil. Fry until golden brown, about 4 to 5 minutes.