Tater Tots and Ground Beef Casserole
Viclynn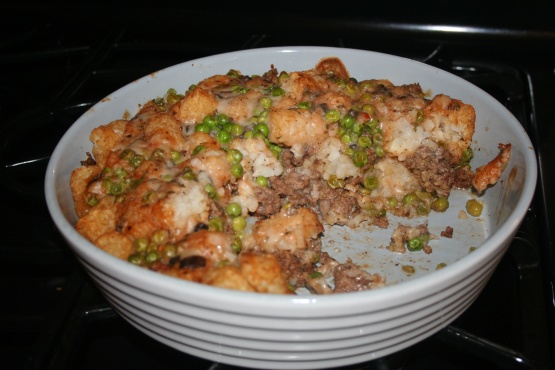 I am loving this casserole! My whole family eats it. Including the ultra picky 4 year old. It is comfort food but also not as unhealthy as most comfort foods. Although it could be if you add shredded cheese on top. hee hee hee! I have made this again and again, and will continue to do so.
Preheat oven to 350.
Brown ground beef and onion in medium skillet. Cool.
Spray 13x9x2 pan with cooking spray. Layer half the beef mixture, half the potatoes, and half the fries. Repeat layers.
In a bowl, mix the remaining ingredients. Pour over beef/potato mixture.
Bake, uncovered, for 60 minutes.