Nasseh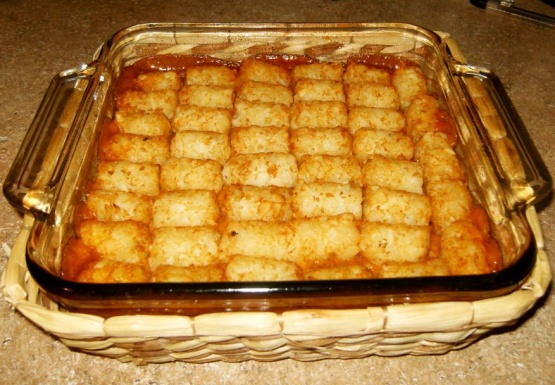 This recipe reminds me of chili cheese fries. (I have reduced the amount of milk after reading the reviews. I hope this helps.)

Oh how we love this casserole! I use Recipe #4292 for the Taco Seasoning, and add green beans to the mixture (I find if the veggies are mixed in, they are more likely to be eaten than if they're a side dish!) This is deeply satisfying comfort food. Wish I could make it more often...but my arteries protest! Thanks, Nasseh!
Preheat the oven to 375 degrees then spray a 8x8 glass baking dish with cooking spray.
Brown the beef in a skillet until no longer pink, drain excess grease. Stir in the rest of the ingredients except the tater tots.
Pour the mixture into the baking dish then top with the tater tots. Bake for 25 minutes then turn on broil & cook another 5 minutes. Serve hot.