lazyme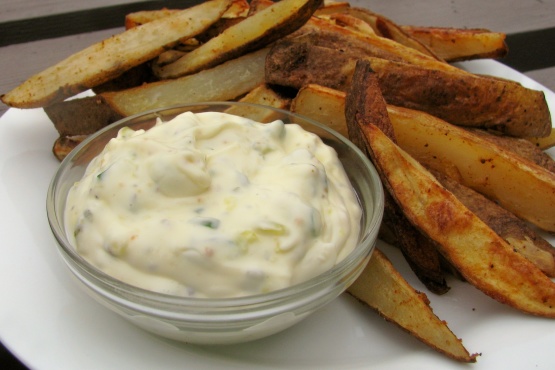 I love a good tasting tartar sauce with seafood or even french fries. I have tried many different kinds and one day I just had to try making my own and this is what I came up with. Its our favorite!
mix all the ingredients together and chill in refrigerator for 30 minutes before serving.
Longer chilled the better the taste.