Tasty Ramen Broccoli Cole Slaw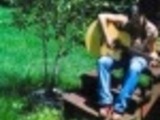 A really nice blend of crisp broccoli, nuts and a tangy sweet dressing! Friends and I have differing opinions on this one.....I like it best when it's first made and the noodles are crunchy, some seem to like it best after a day or two in the fridge when they are softer....it's really good either way!
Directions
Heat butter and olive oil in large saute pan.
Crush Ramen Noodles and add to pan along with almonds.
Saute for approx 5-7 minutes or until noodles and almonds are lightly browned. Set aside.
In very large salad bowl, combine broccoli, broccoli slaw and sunflowers.
Add toasted noodle/almond mixture and toss.
Make dressing by whisking together in a small bowl: vegetable oil, brown sugar, apple cider vinegar and the Ramen noodle seasoning packet.
Pour dressing over salad and toss.
Top with chopped green onions.
Serve immediately for crisp noodle slaw, or refrigerate for one day for softer noodle slaw.