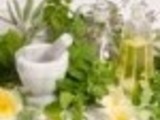 This is a recipe Sylvana made when we visited many years ago. It is a keeper; try and and you will see....Tastes and smells so good.
Directions
Brown roast on all sides.
Place in slow cooker.
In same skillet brown onions, garlic.
Add to the roast with all the ingredients.
Cook on Low 8 hours.
Remove pork roast and vegetables to a serving platter.
You can whisk the juice to smooth it out.
Most Helpful
I want to update my review. First of all, this is a great recipe! I followed the recipe except that my roast was 4.5 lbs and I used baby carrots. It cooked perfectly in 8 hours and was a hit with my husband. The first time around I thought it was a little to salty. We had leftover roast one day and shredded pork sandwiches with this another day. Somehow it manages to get better every time I reheated it. I'm not sure I would change a thing next time!Thanks for the super recipe!

This is a very succulent pork roast. It just melts in your mouth. The liquid in it was just right for us. It made very tasty gravy also. Thanks for posting this wonderful recipe.
A very nice roast dinner. I browned the meat and put it all in the crockpot and cooked for about 7 hours. I ended up working late so the rest of the family ate first and saved me a plate. It still tasted great reheating it and eating it a few hours later. I can't comment on how much liquid there was as my husband used a slotted spoon to remove the meat and veggies and then discarded most of the liquid. Normally I would save the liquid and make a gravy but DH doesn't cook. I will make this again, thanks Sage.