JPiro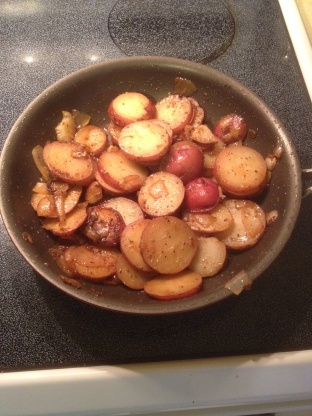 Yummy! We made these for breakfast this morning and they are really good! I doubled the seasonings (we like zest!). Easy and very tasty!
Toss potatoes and onions with the seasonings.
Heat oil in nonstick skillet.
Add potatoes.
Cover and cook on low heat for 15 minutes.
Turn potatoes and cook another 15 minutes.