Tasty Gluten-Rice-Corn-Potato Free Chocolate Chip Cookies
Tro1783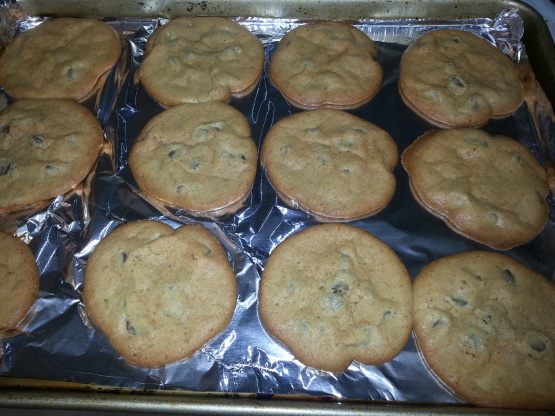 A friend of mine recently found out she is allergic to just about everything that is good in the world. So this is my favorite chocolate chip cookie recipe modified into something that will not kill her!

These are ***NOT*** CORN FREE -- Xanthum Gum contains corn, this should be substituted with guar gum to be considered corn-free! Also, vanilla (and frequently cheaper chocolate chips) is often not corn-free so if you go by this recipe make sure that each ingredient you are using is, in fact GF, CF, RF, PF!!!
Preheat oven to 350°.
Cream the butter and both sugars together.
Add egg and vanilla and beat until fluffy.
In a separate bowl whisk together all dry ingredients - from sorghum flour through baking soda.
Slowly add in the dry mix to the rest.
Fold in chocolate chips.
Drop cookies onto lined or non stick baking sheet - heavy spoonfuls of dough a couple inches apart to allow for spread.
Bake for approx 16-18 minutes until a deep tan (they don't quite turn golden brown like wheat based cookies do).