Tasty Crock Pot BBQ Country Style Pork Ribs
Cookin-jo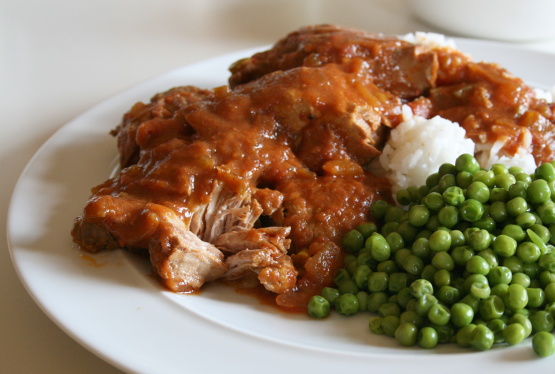 I love BBQ and I love easy. I put this together by trying others, mixing and matching, adding my own taste and here it is.

Top Review by shoop
I have made this several times and it is a big crowd pleaser.<br/>One thing I did different was add 3 cans of pinto beans (drained) to the crockpot and then I served the beans as a side. I just used a slotted spoon to scoop the beans out and they have a wonderful flavor to them as well.
While I boil the pork for 20-30 minutes to decrease fat, I mix all other ingredients together in a large enough bowl and stir to mix well.
Put pork in the crock pot, adding sauce as you go, until you get to about an inch from the top.
Use as much sauce as you can as it will be needed later to put over the rice.
With a big spoon, give a stir to blend all together.
Put on the lid, turn on high and let it cook for about 5 hours.
After that, you may want to keep it a little longer on low to keep it hot.
Serve this with some white rice, baked beans (or just pork& beans), cole slaw and some toasted garlic bread and you have yourself a meal.
Be sure to use lots of the sauce over the pork and rice.