Tasty Brown Sugar Pork Chops
Arvil S.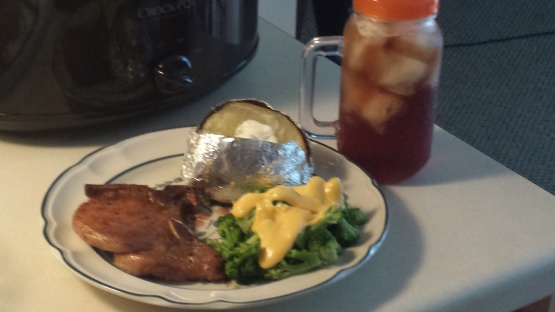 I found this recipe in our church cookbook! It is so easy and although it sounds odd, it is really delicious!

My family really enjoyed these pork chops for dinner last night. I enjoyed making them because they were so easy!!! Great flavor; just the right combo of sweet and salty! They tasted great along with garlic mashed potatoes, sweet peas, and macaroni and cheese. I will definately make again!!!
Preheat oven to 350 degrees F.
Place the pork chops in a 9x13 inch baking pan.
Place 1 tablespoon of brown sugar on top of every pork chop.
Place 1 tablespoon of margarine on top of the brown sugar.
Sprinkle the pork chops with soy sauce.
Cover the pan with foil and bake in preheated oven for 45 minutes.
Remove foil and bake for an additional 15 minutes, until browned.