Taste Your Sole-Sauteed and Spicy!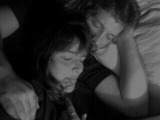 A sure winner. You can use Flounder or Trout also
Directions
In a shallow bowl soak the fillets in the milk for 15 minutes. Meanwhile, in another shallow bowl toss together the flour, spice mixture, and salt. set aside.
In a large skillet heat the oil until hot. Dust the fillets with the flour mixture, shaking off the excess and add them to the pan, skinned side up.
Saute for 2 minutes on each side or until just cooked through. Serve with lemon wedges.
Most Helpful
VERY goood!!!! I omitted the salt (didn't need it in my opinion) and followed everything else as stated. WONDERFUL! Don't forget the lemon at the end. It definitely tops this dish off!

Photo Tag 2008 ~ Used cod instead of sole. Fish was moist and tender with a nice mix of spices. Thanks Bird!

The family liked this a lot. It was a little too salty for me though. I will try 1 1/2 or tsp. next time. I also did a "scant tsp. of cayenne. We used flounder insead of sole. Thanks for a nice and easy recipe! OH- be sure to use a nonstick pan!