Taste of Thai Beef Salad - Yam Nuea
Chesonis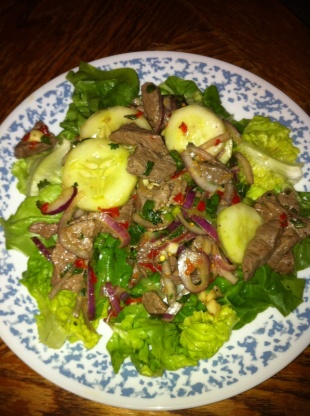 From the Taste of Thai company. This recipe from the label looked so interesting that it needed to be shared.
Grill or broil flank steak.
Slice into thin bite size pieces.
Chill.
Combine lime juice, fish sauce, minced red chili peppers, and garlic in a large bowl and mix well.
Add red onion, cucumber, cilantro, scallions and chilled steak.
Toss together well and serve over torn lettuce.