Taste of Summer Sandwiches
jonesies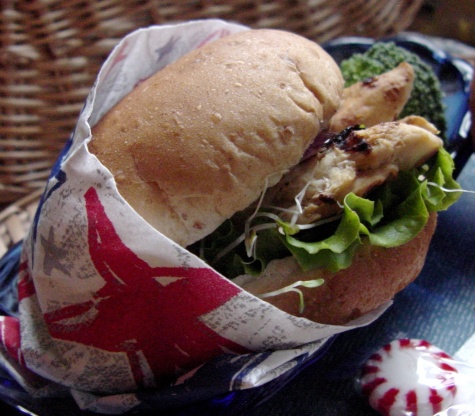 From Canadian Living Magazine. This sounds so refreshing!

Great sandwich! I love the marinade. Next time I will do like jonesies said and put some of the marinade in the mayo. Thanks!
Orange Ginger Marinade: In bowl, whisk together orange rind and juice, green onions, garlic, ginger, soy sauce and salt. Add chicken breasts; turn to coat. Let stand for 10 minutes or cover and refrigerate for up to 8 hours.
Place chicken on greased grill over medium heat; spoon any remaining marinade over chicken. Close lid and grill, turning once, until no longer pink inside, about 10 minutes.
Cut buns in half; spread cut sides with mayonnaise. Sandwich lettuce, chicken, sweet pepper, red onion and green onion in buns.