Taste of Summer Caprese Melts
Hey Jude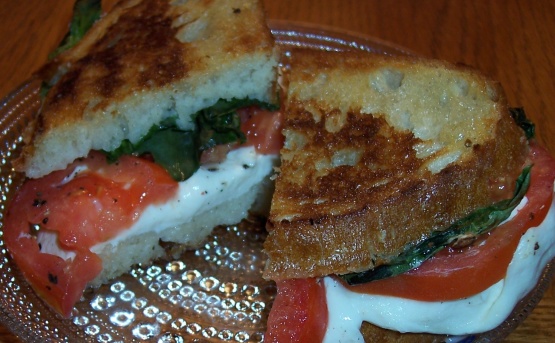 These are great any time of year, but with home grown basil and tomatoes they are so much better tasting! Grill or broil so that the bread is golden brown on each side.

I used fresh basil and tomatoes from the garden. This recipe certainly lives up to the name.
Brush each side of bread lightly with olive oil.
Layer evenly with basil, tomato slices, mozzarella slices; sprinkle with salt and pepper.
Make into sandwiches and broil or grill until cheese is evenly melted, turning to evenly melt cheese.
Cook about two minutes on each side.
Serve immediately.