I'mPat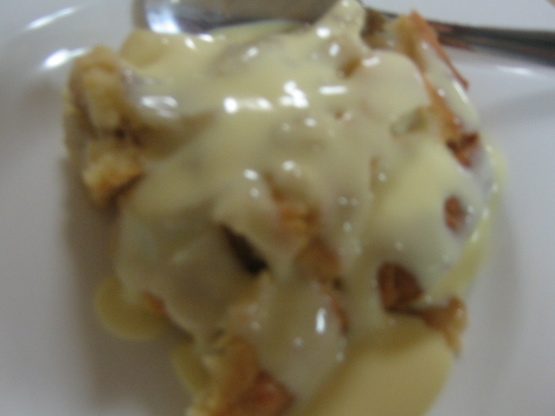 Tasmania has long been known as the "Apple Isle" not only because of its shape but because apples were once a major export. Give this apple recipe a try!

Top Review by I'mPat
I made as directed plus I also greased the 8x8 pan and sifted the flours and baked for 25 minutes at 170C in a fan forced oven and it was perfectly cooked. For the apple I used my recipe of recipe #178187 using 6 granny smiths with a weight of 1K which with the cake filling worked out well for the diabetics (not too much sugar) and served with a store bought custard. I was worried that there was not going to be enough cake for the apple as it seemed such a thin layer on the bottom and I was having a real hard time spreading it over the top to make sure the apple was covered but then again my apple was still warm from having been freshly made and I think even helped me in spreading it over the apple as it was melting it slightly. Thank you Sage for a recipe that will be repeated.
Cream butter and sugar together thoroughly. Add egg and both kinds of flour and mix well.
Line the bottom of an 8" x 8" pan with half the mixture.
Add a layer of stewed apples and sprinkle with cinnamon.
Roll out remainder of dough mixture and cover the apples.
Cook slowly until golden brown.