Tro1783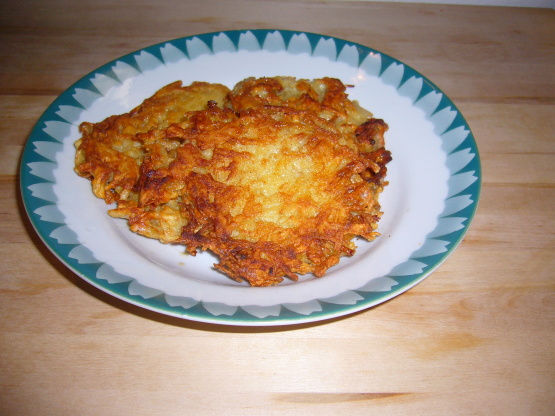 This makes a great luncheon or light dinner entree when served with sour cream and caviar or serve as sidedish.
Shred potatoes and onions together.
Squeeze in a towel until dry.
Add eggs, flour, and season to taste.
Fry until golden brown.
Serve with sour cream or apple sauce, if desired.