Tartare Sauce for Fish & Seafood ( Tartar Sauce )
Peter J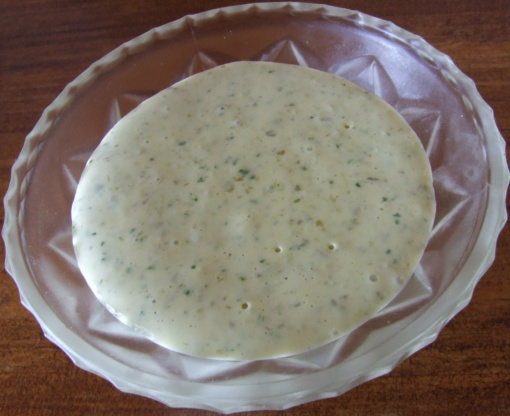 Homemade tartare sauce always tastes better than bought. It keeps well in the fridge. I love it with any seafood. It's flavor increases if you refrigerate it for an hour or so before using.

Wow first time I've made tartare from scratch because I didn't have any and it was fantastic and so much better than bought stuff! I gave it a taste test just after making and it was good, but just a little better after refrigeration so one that's worth making an hour or so in advance and chilling.
Using a blender or food processor blend the egg yolks, salt& vinegar together Very slowly with the blender swithced on quite high speed pour a very thin, slow stream of oil into the egg yolks, stop every once in a while and blend for a second then resume with the oil until all has been poured in Add lemon juice and the tbsp of water.
The sauce should now look like white mayonnaise.
Mix in the green onions, gherkin, capers and parsley.
Serve with seafood or fish.