Tartar Sauce for All Tastes
ROV Chef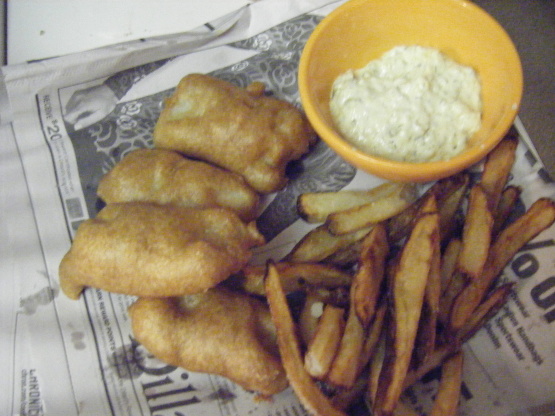 After sifting through 131 tartar sauce recipes, I found that folks either like it sweet or no sweetness at all. I feel that there can be a sauce that will appeal to all but the pickiest customers. I have whipped up many basic mayo and relish sauces in the past, but now I have made one that is worthy of gracing the culinary social network. Enjoy. Oh, cooking time is actually the resting time.

Not bad thought it had a bit to much pickle flavor
I think old bay and dill is the key to a good tarter sauce though.
Add to the work bowl of you food processor the relish, the rough chopped dill pickles, dried onion, mustard powder, dill and the old bay. Give it ten good pulses to chop and mix everything.
Dump the relish mixture into a mixing bowl with the mayo and the salt and pepper.
Stir to combine.
Let it sit in the fridge for at least 30 minutes so all the flavors can combine and the onion can rehydrate.