Chef Dee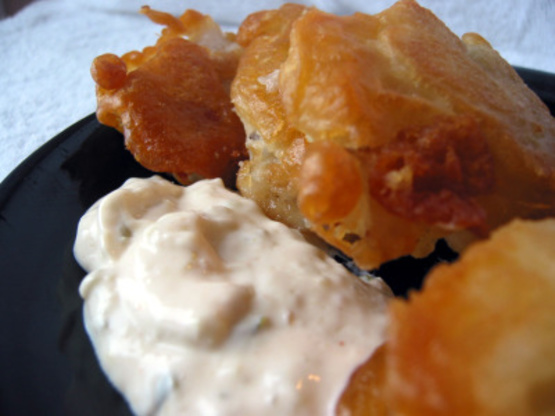 This is a great tartar sauce to serve with fish (we also use it with fried shrimp). This recipe has been in my collection for years, I don't remember where I got it.

Great recipe. Served it with broiled perch and loved the flavor it added. Stepped up the horsey sauce to add more zing. Just great!
Combine all ingredients and refrigerate for at least 1 hour.
The sauce will keep in the fridge for about 3-5 days.
Serve with fish.