Leslie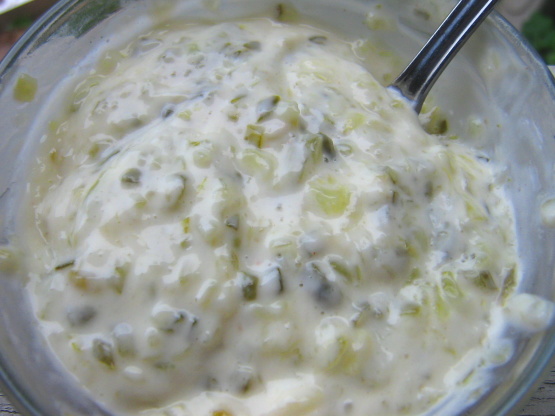 This is one of the best tartar sauce recipes, and I'm sure you will agree! Great with fish, sandwiches and even French fries.

This was a really good tartar sauce. I didn't put eggs or chili sauce in mine though.
Mix all ingredients in a bowl.
Refrigerate for 1 or more hours to blend the flavors.
Stir with spoon before using.
Store in a covered glass container in the fridge.
**NOTE** if you prefer a sweeter tartar sauce, just add in some sugar to taste.